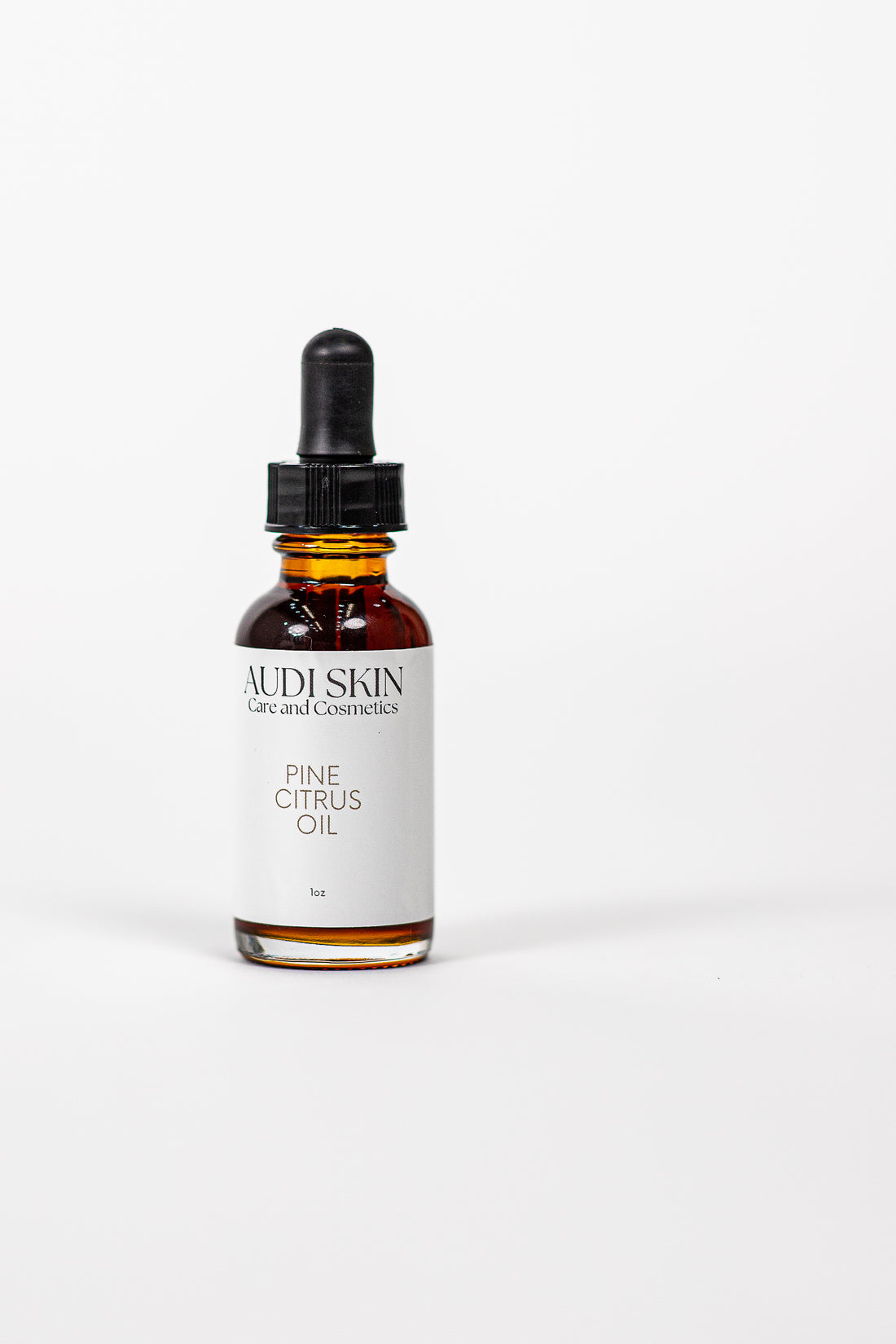 Pine Citrus Oil is a unique blend of ingredients with powerful fatty acids derived from Sea Buckthorn Oil,  Black Cumin seed oil, Tamanu Oil, and delightful essential oil extracted from Pine needles and Brazilian Oranges. This delightful smelling medium of exotic oils has a powerful profile of base virgin oils that are known to fight acne and ailments such as eczema and psoriasis. Pine Citrus Oil creates a healthy environment for your skin and increases the strength of your skin barrier while adding softness and radiance to the skin.
Use Pine Citrus Oil after cleansing to moisturize the skin to soothe any inflammation accompanied by acne and kill bacteria. 

*Great product for people with facial hair 

Ingredients: Black Cumin Seed Oil, Sea Buckthorn Oil, Tamanu Oil, Jojoba Oil, African Black Castor Oil, Pine Needle Oil, Brazilian Orange Oil.