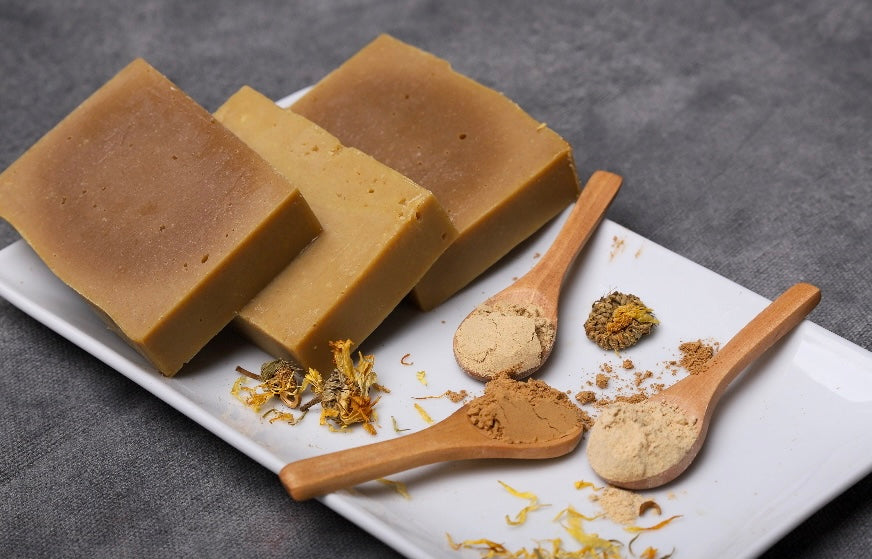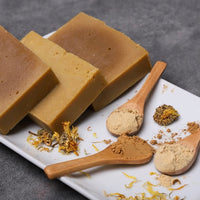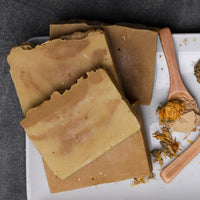 Mushroom Maca Root Facial Bar
Mushroom Maca Root Facial Bar is a plastic free facial cleanser created to clear skin of impurities and uplift your spirits. Made with sacred patchouli, maca root, and bio active additives such as Chaga mushroom and Lions Mane mushroom.  The addition of fungi and maca root in this bar deliver anti-aging and cell renewal benefits.  Mushroom Maca Root Facial Bar is a densely nutritive result of combining ingredients like Shea butter, Mango Butter, Tamanu butter and Hemp oil in saponification process. Hand-poured and pH balanced. 

Best suited for normal to dry skin. Useful for all skin types

Ingredients: Mango Butter, Coconut Oil, Tamanu Butter, Tamanu Oil, Patchouli Oil, Hemp seed OIl,Olive Oil,Neem Oil, Lions Mane, Chage, Maca Root, Essential OIls. Lye, Distilled water.