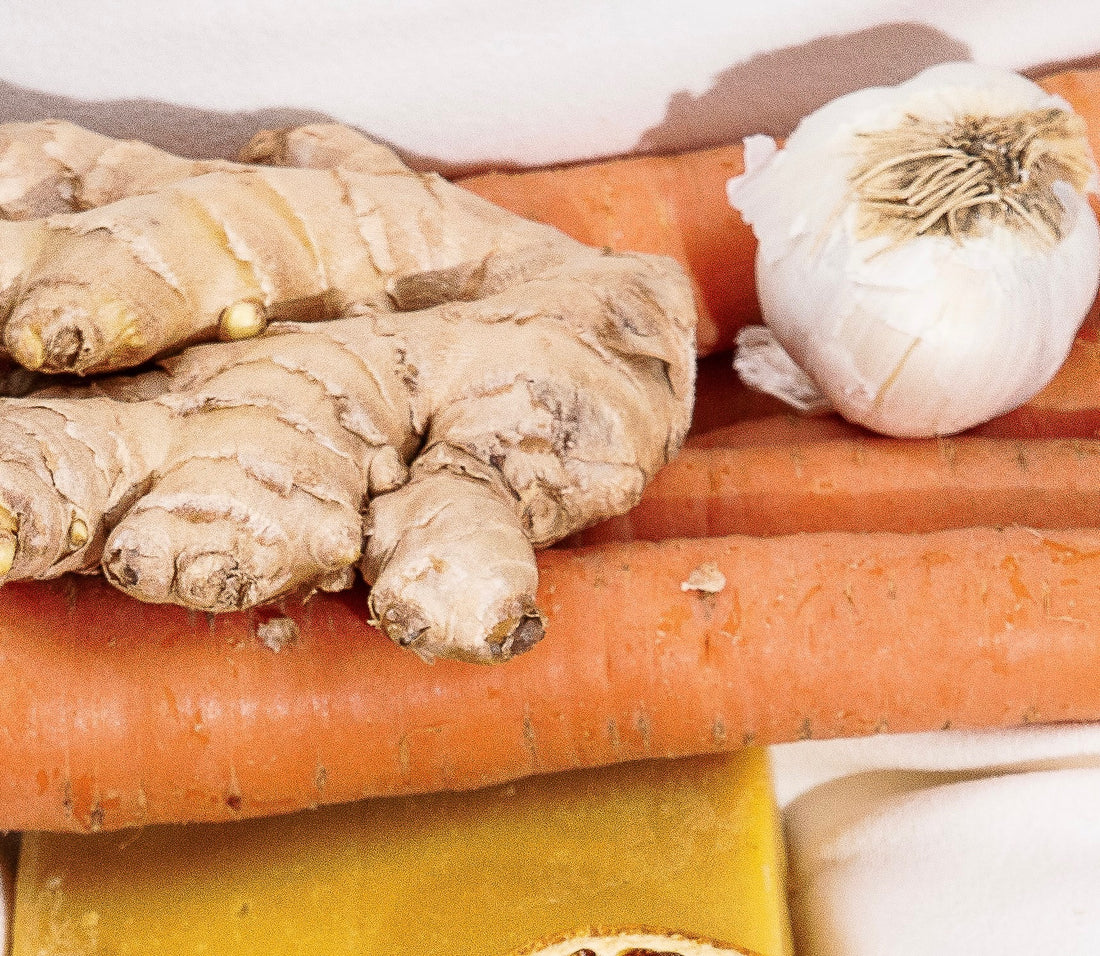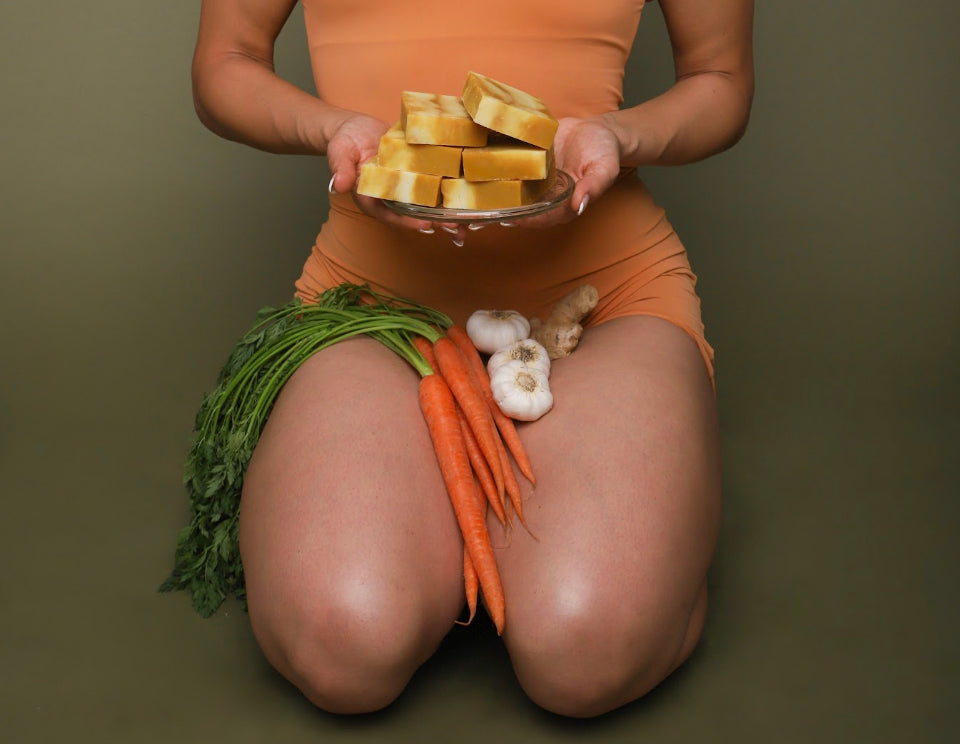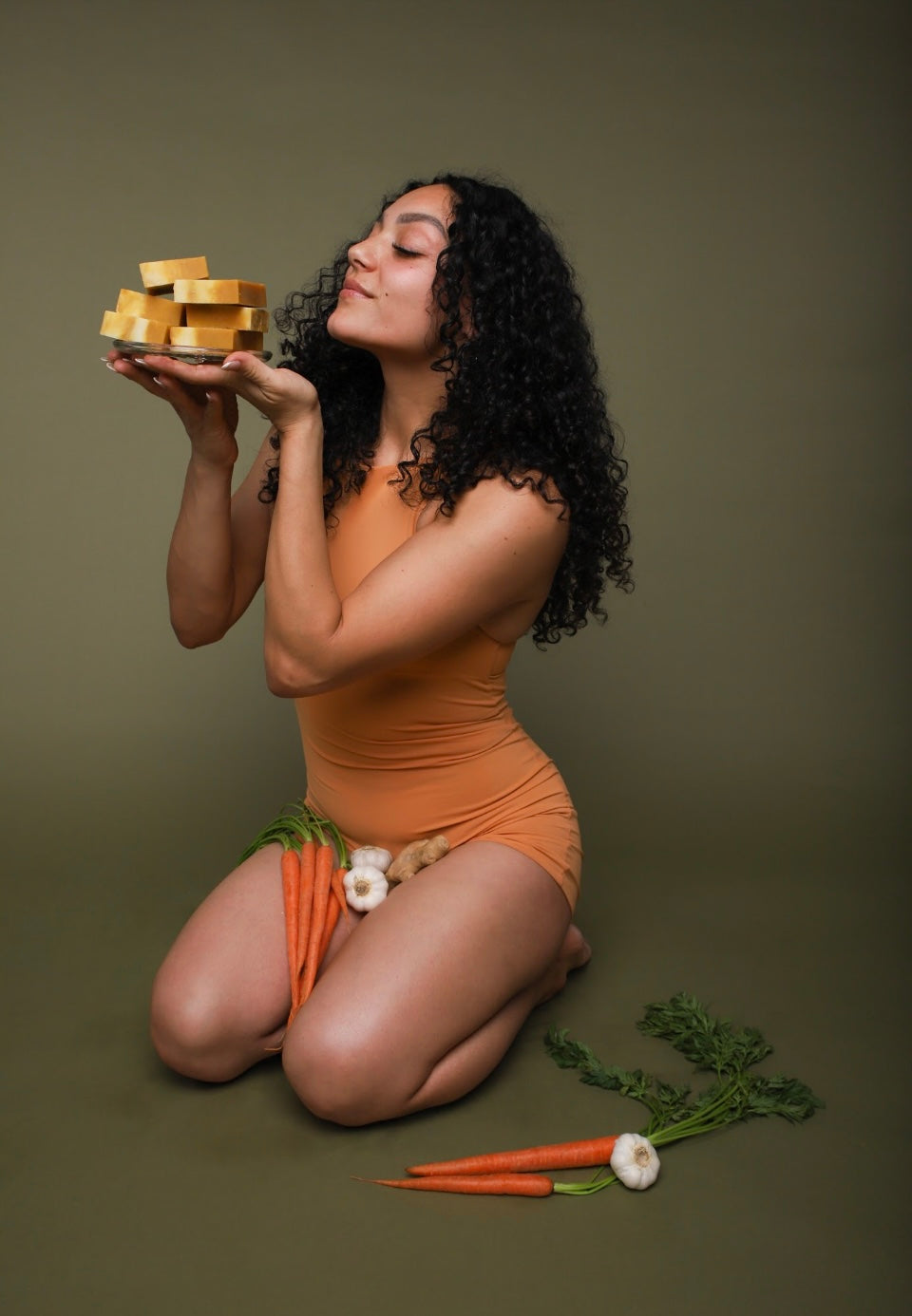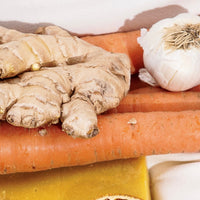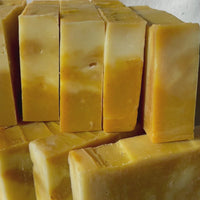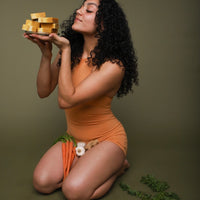 Care- IT Bar is a feminine hygienic cleansing bar made with fresh produce like carrots garlic and ginger to promotes healthy, bright skin. Garlic and ginger are wonderful antimicrobial sources that aid in killing bacteria and fungus. Made with added turmeric for brightening your skin, and spearmint for a fresh, cool sensation.
For external use only

Ingredients: Distilled water, Sunflower oil, Coconut oil, Olive oil, Carrots, Ginger, Garlic, Honey, Spearmint essential oil, Lye.