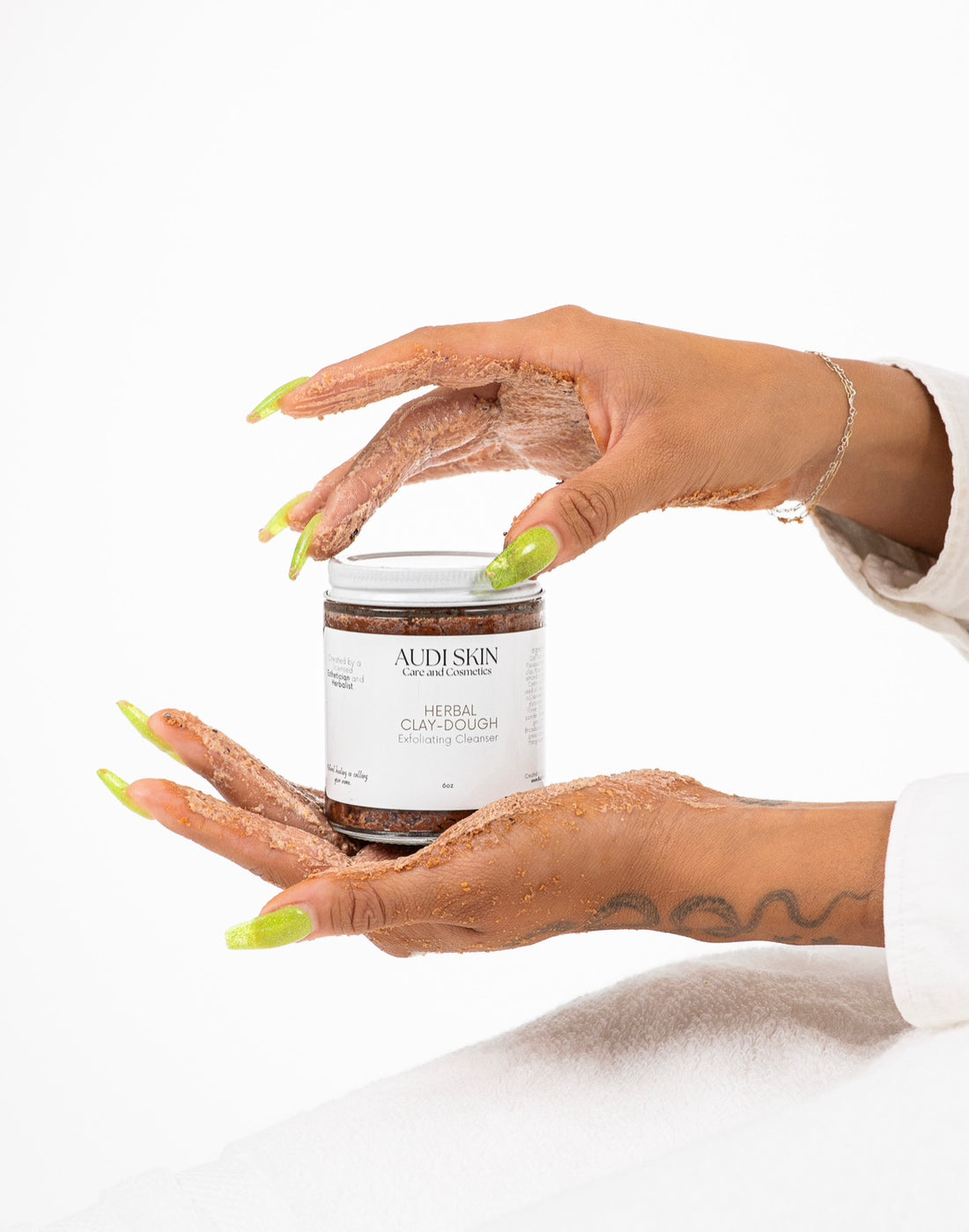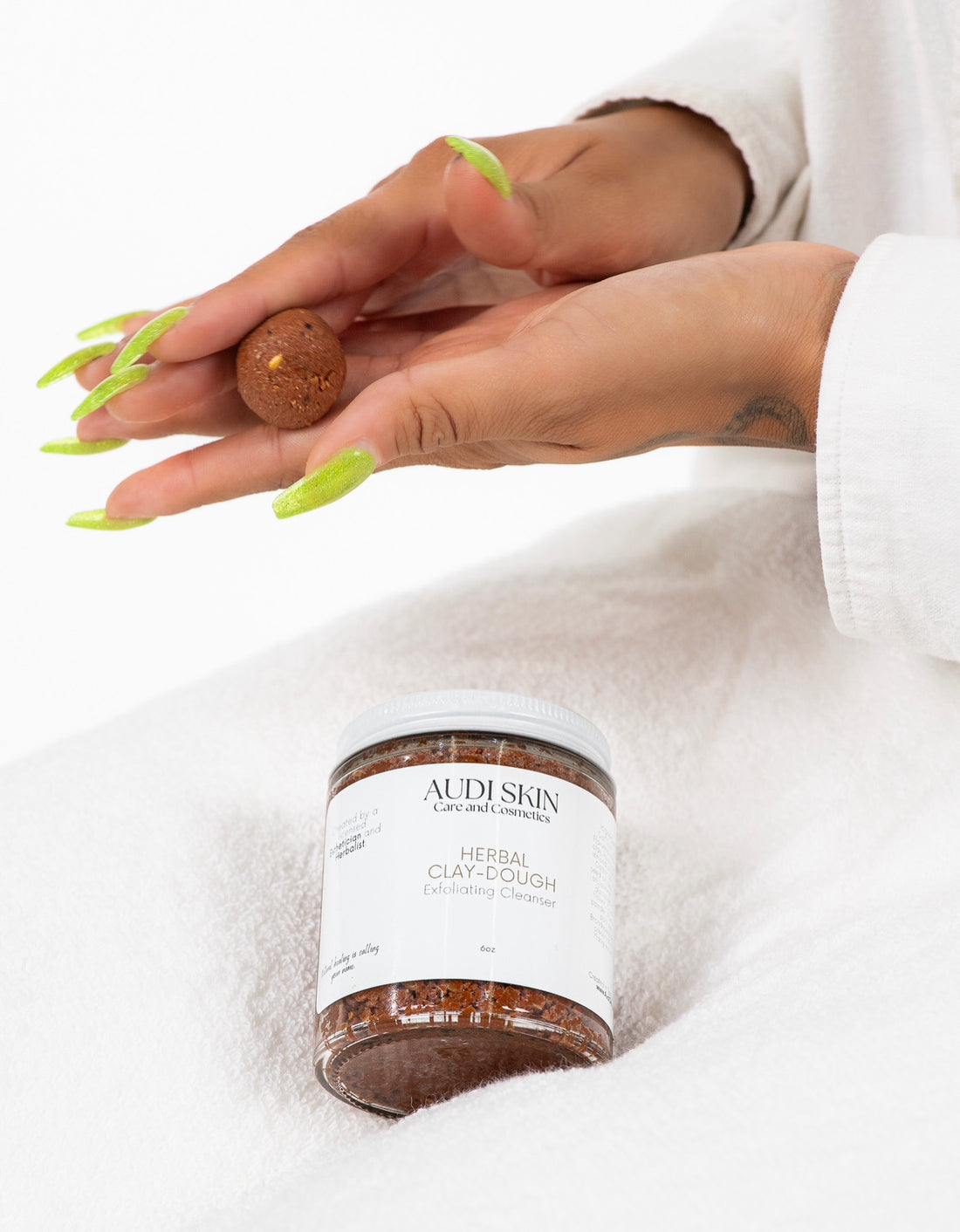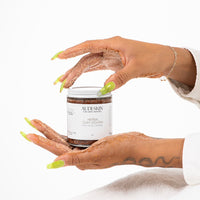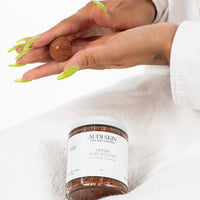 Herbal Clay-Dough Exfoliating Cleanser
The Herbal Clay-Dough Exfoliating Cleanser is a facial cleansing product known for its unique clay-infused, doughy texture that spreads thin with water, creating luxurious suds that cleanse and exfoliate the skin. This lather is enriched with fine-grained herbal powders, mineral enriched clay, and penetrating oils that are suited for all skin types, even delicate skin. Oat flour and flaxseed meal are both exceptionally gentle yet effective exfoliants that are completely natural and nutritive. This cleanser is designed to gently remove dead skin cells while absorbing excess oils in skin, to unveil a fresh and revitalized complexion.
Ingredients: Oat flour, Golden Flaxseed meal, Kaolin clay, Rose clay, Sweet almond oil, Apricot oil, Castor oil, Camelia seed oil, Sea Buckthorn oil,Jasmine oil, Capryl glycoside, Hibiscus flower, Coconut milk powder, Pomegranate peel powder, Broadspectrum natural preservative, Ylang Ylang essential oil.