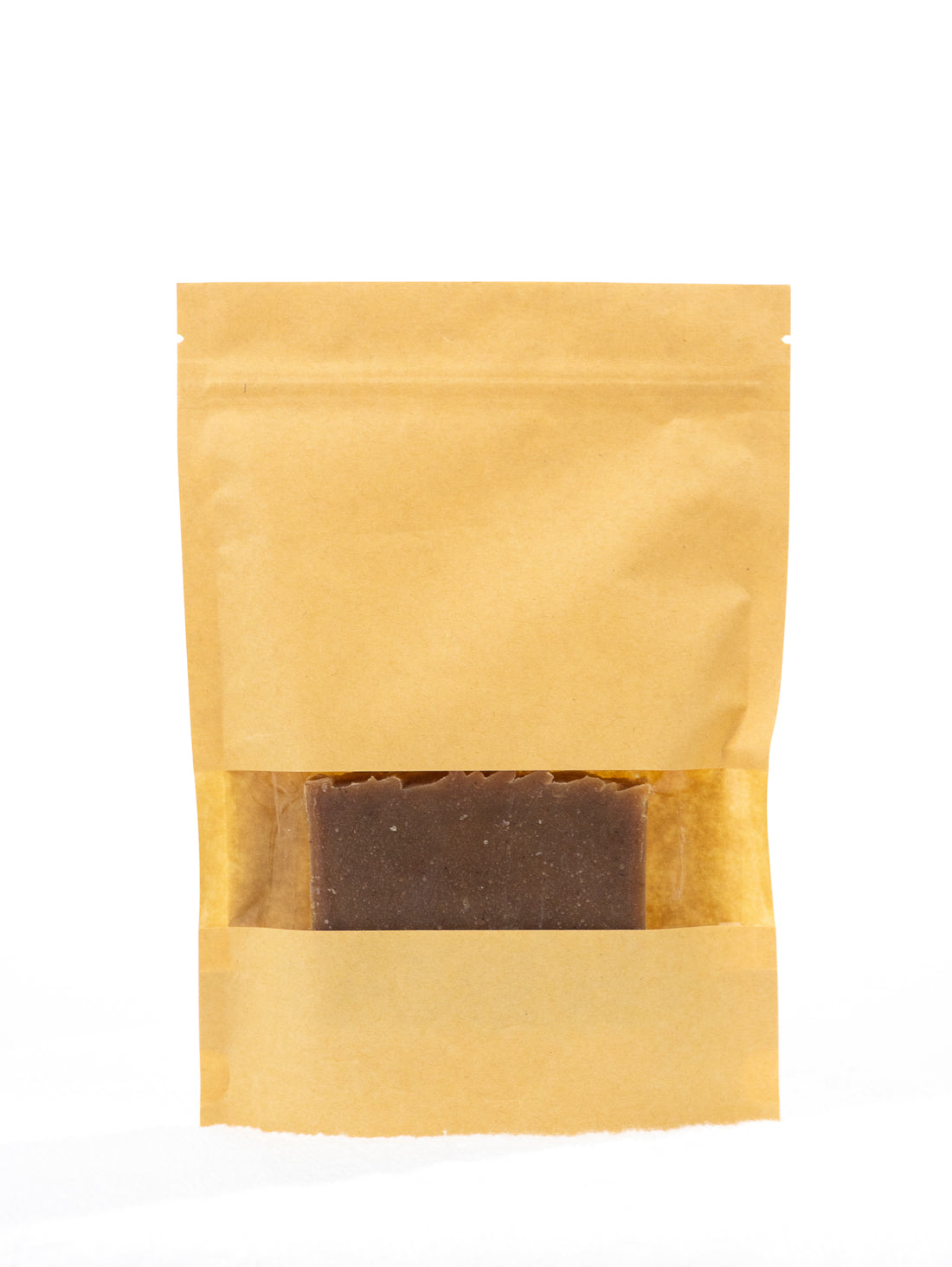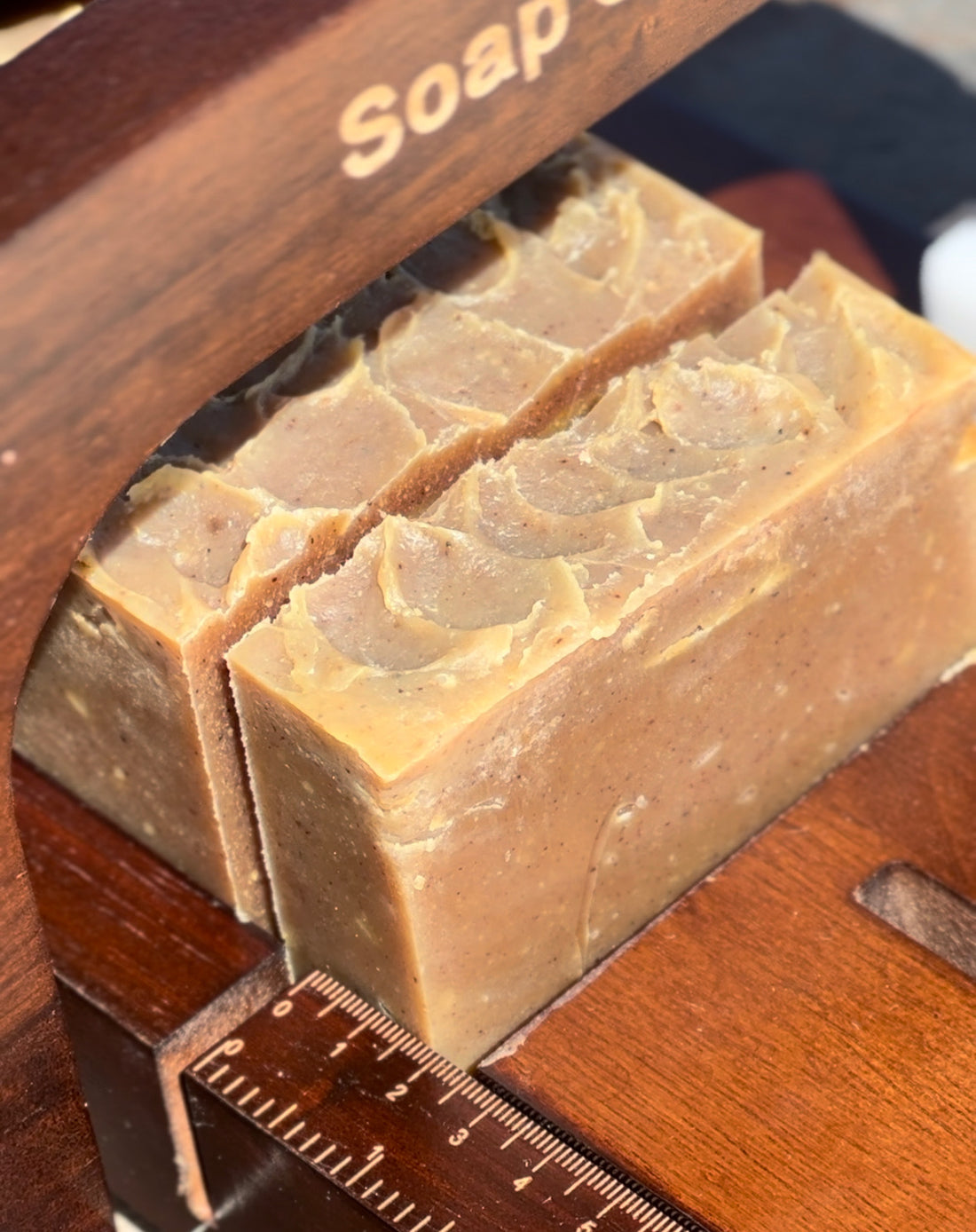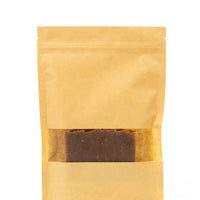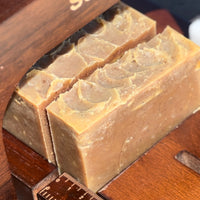 Pine Tar Soap bar is a refreshing and highly cleaning facial soap made with moisturizing oils, saturated fatty acids, and essential oils that offer incredible benefits to the skin. Pine tar is antipruritic, anti-inflammatory, antibacterial and antifungal. These properties in pine tar make it suitable for the topical treatment of eczema, psoriasis, seborrhoeic dermatitis and other dry, itchy, skin conditions. This Soap bar smells incredible, its long lasting, plastic free and easily portable.
Soap bar cleansers are not composed of 95% water!

Ingredients: Olive Oil, Coconut Oil, Pine Tar, Lye, Distilled Water, Black seed oil, Sweet Almond oil, Shea Butter,Jojoba Butter, Castor OIl, Boabab powder, Pine needle oil, Eucalyptus essential Oil, Clove essential Oil.