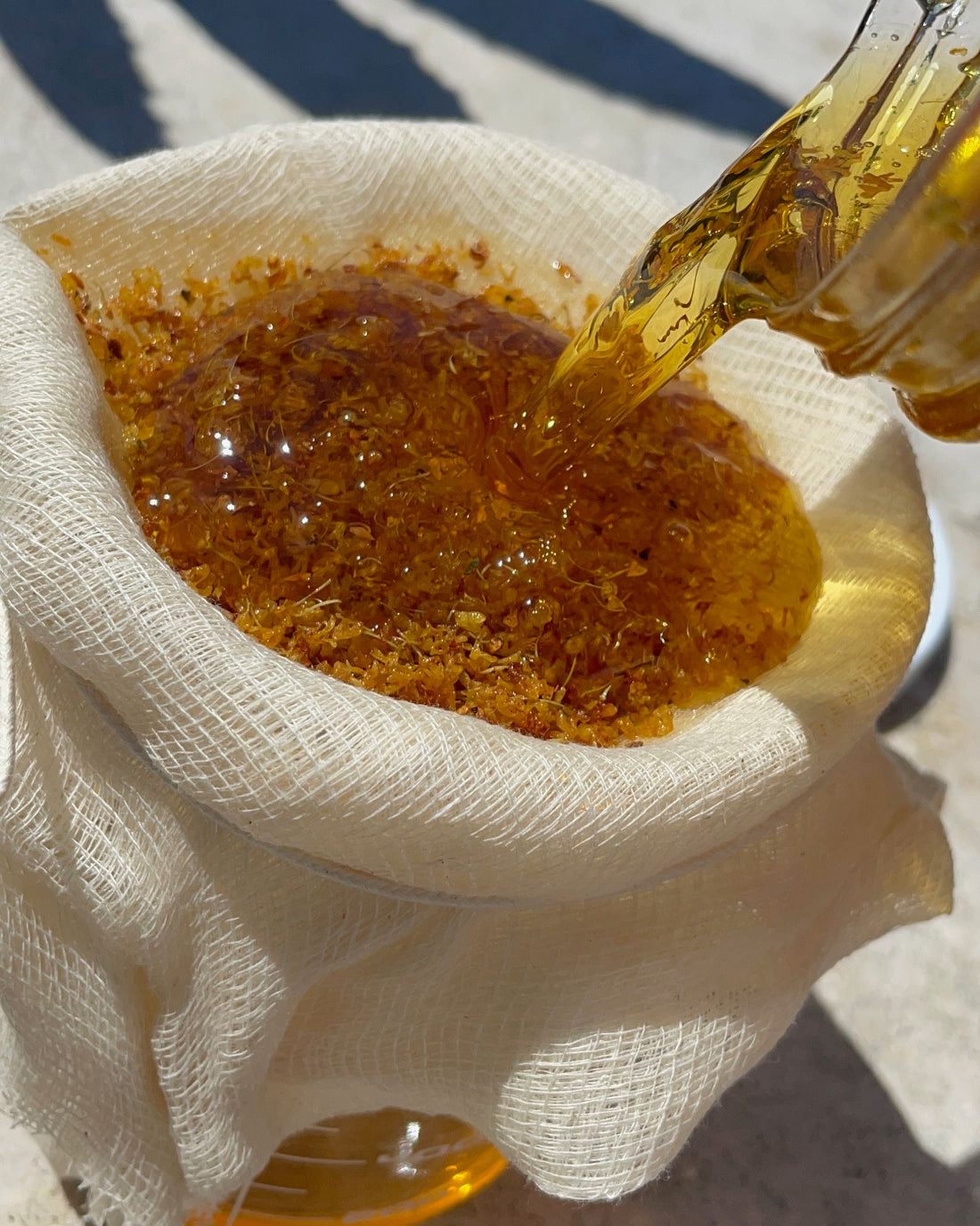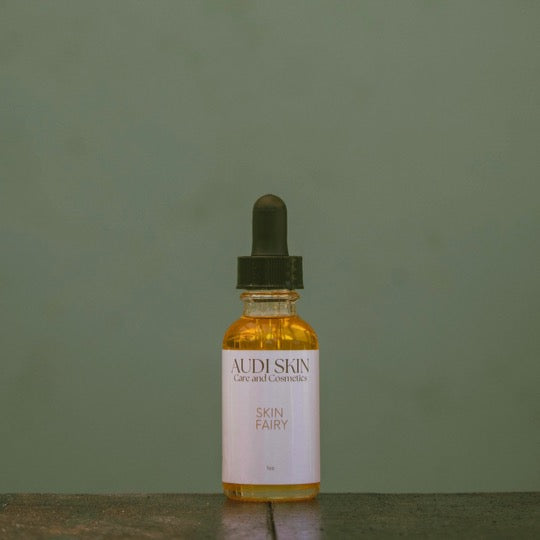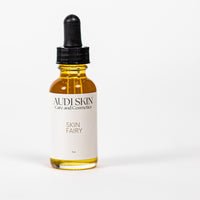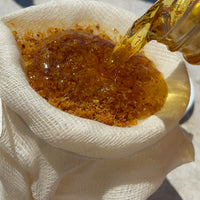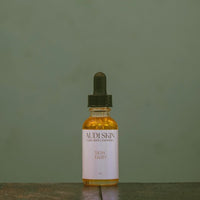 Brighten and even out the complexion of your skin with Skin Fairy By Audi Skin. The natural ingredients in Skin Fairy like Amla fruit oil, Goji Berry oil, Kakadu Plum extract, and Grapefruit have natural brightening effects on the skin. Skin Fairy is steeped in one of natures sweetest smelling herbs, Osmanthus. This herb is also oxidative stress reviving and high in vitamins. This product is best to for those with discolored complexion and hyperpigmentation. The ingredients in Skin Fairy are naturally powerful and best to use at night or in small amounts during the day topped with spf.
Ingredients: Moringa Oil, Amla Fruit, Grape Seed Oil, Pomegranate Seed Oil, Goji Berry Oil, Carrot Seed Oil, Kakadu Plum Extract, Edelweiss Extract, Maracuja Oil, Pink Grapefruit, Osmanthus.
Use at night. Avoid excess amount before sun exposure without spf.