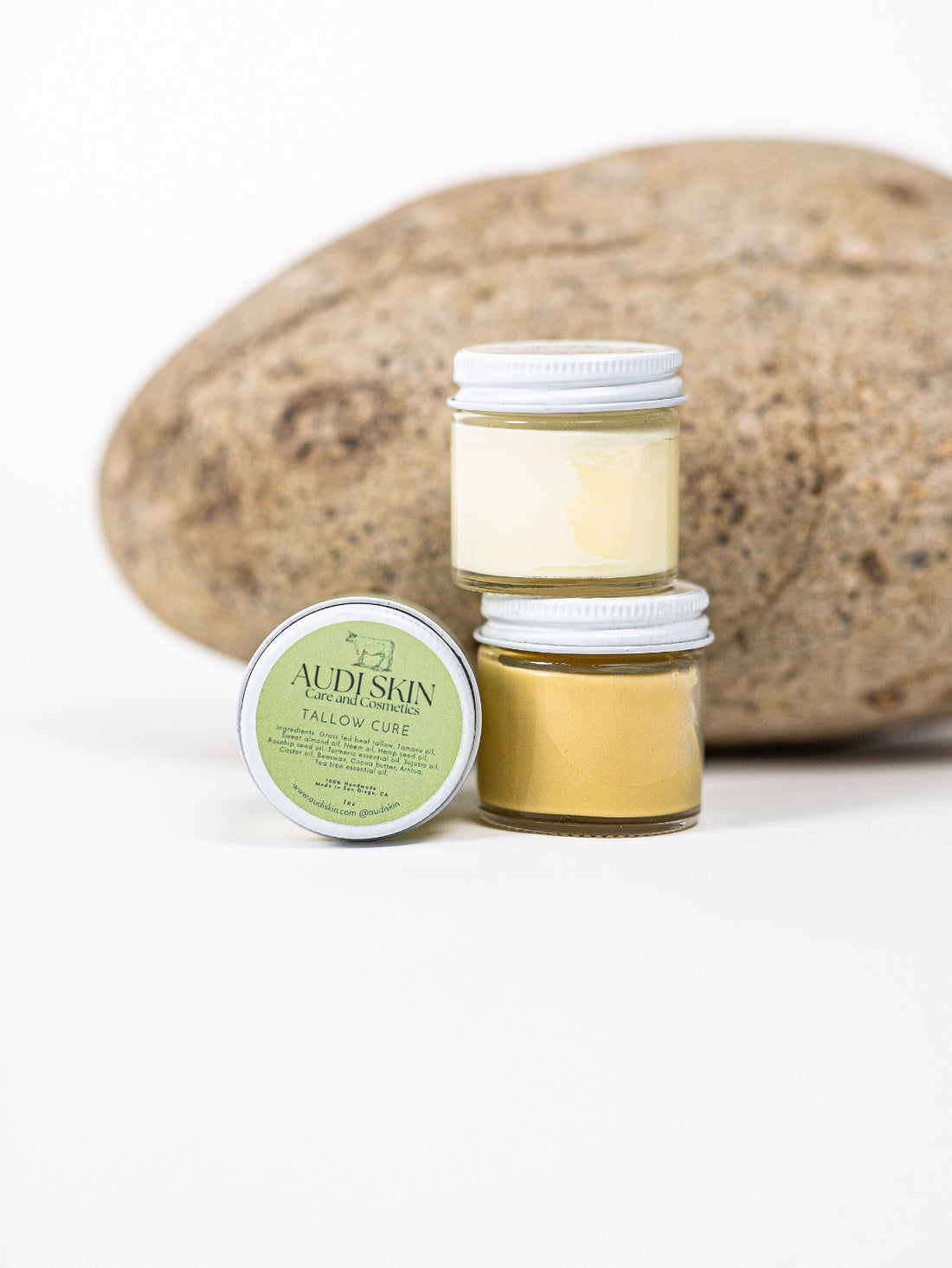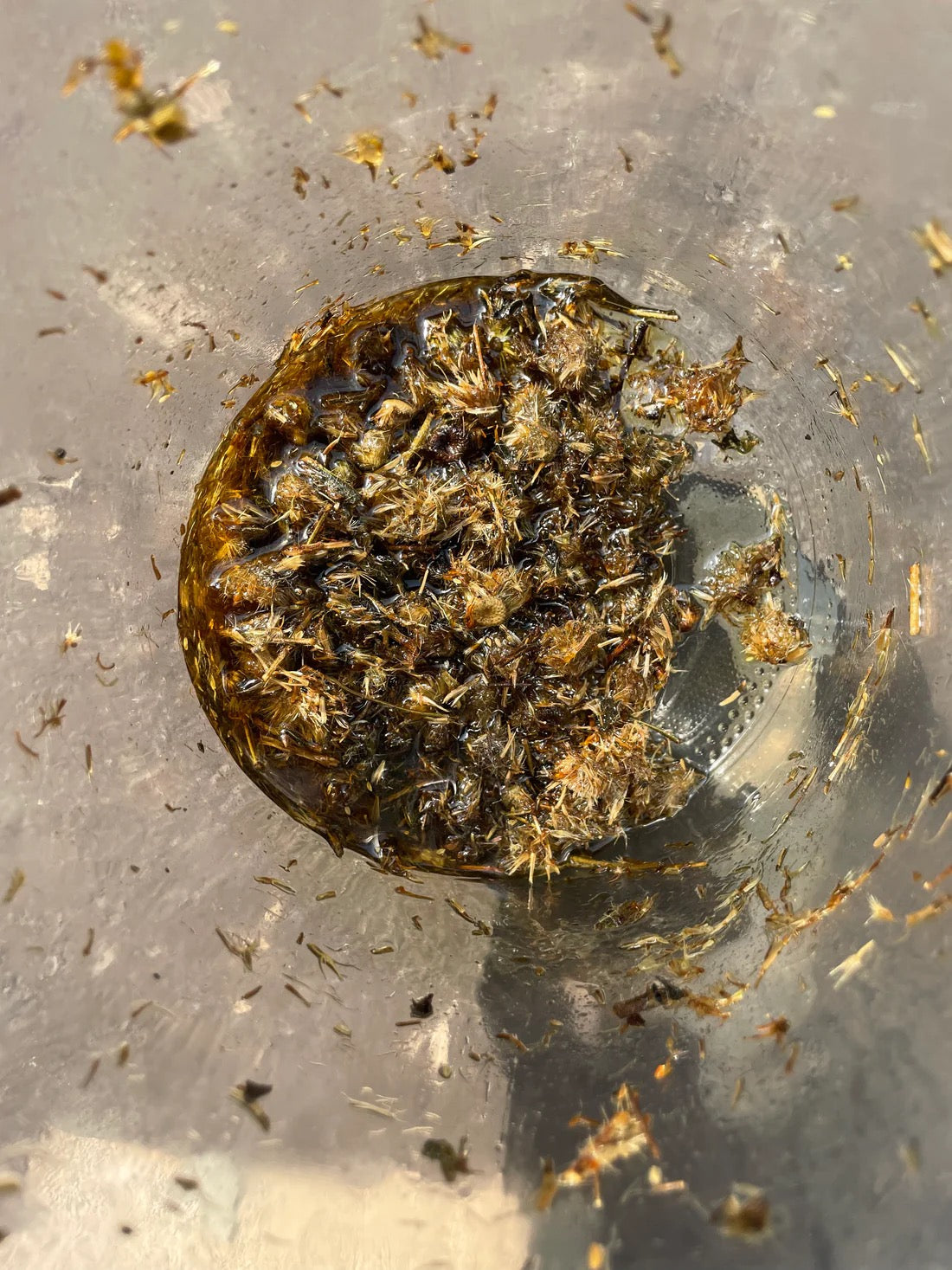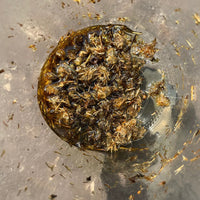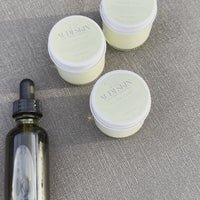 Tallow Cure is an all in one spectacular skin solution for many skin alignment. Created with powerful virgin oils and essential fatty acids that your skin needs, like conjugated linoleic acid (CLA) and palmitoleic acid. Tallow is packed full of skin loving lipids and fat-soluble vitamins like Vitamin A, D, and K which are wonderful for repairing and moisturizing skin. Accompanying the raw grass fed tallow in this beautiful formula is Audi Skin's signature Cure Oil which like tallow, has anti-inflammatory and antimicrobial properties, as well as cellular generative ingredients like tamanu oil, rosehip seed oil and turmeric essential oil. Tallow Cure can be used to speed up the healing process of burns, bug bites and severely damaged skin. Tallow Cure has a very well rounded nutrients profile making it useful in treating acne, lightening sun spots, and relieving skin conditions like eczema and psoriasis. Safe to use everyday.
1oz recyclable glass Jar
Ingredients: Grass Fed beef tallow, Tamanu oil, Sweet almond oil, Neem oil, Hemp seed oil, Rosehip seed oil, Turmeric essential oil, Jojoba oil, Castor oil, Beeswax, Cocoa butter, Arnica,Tea tree essential oil.