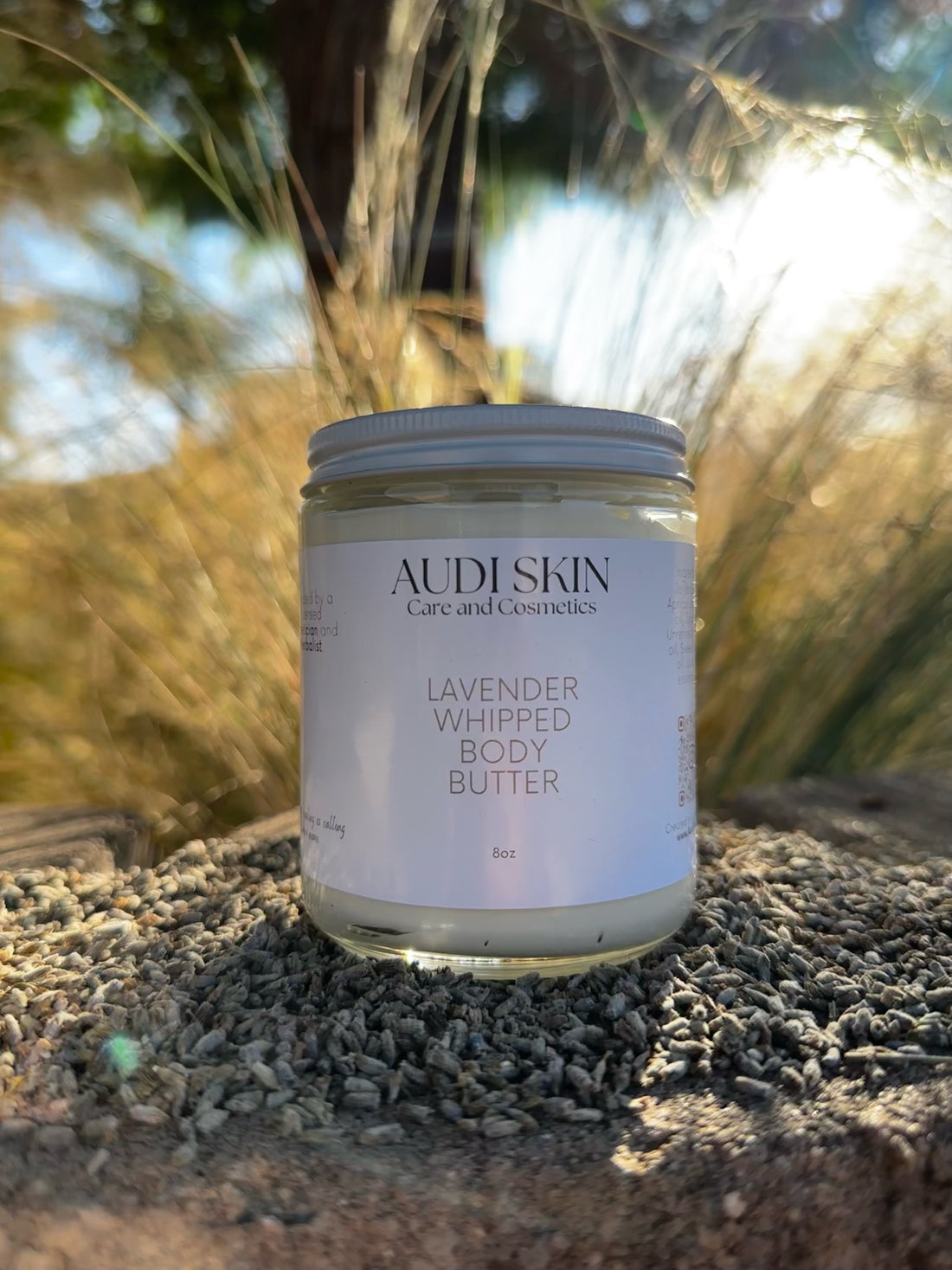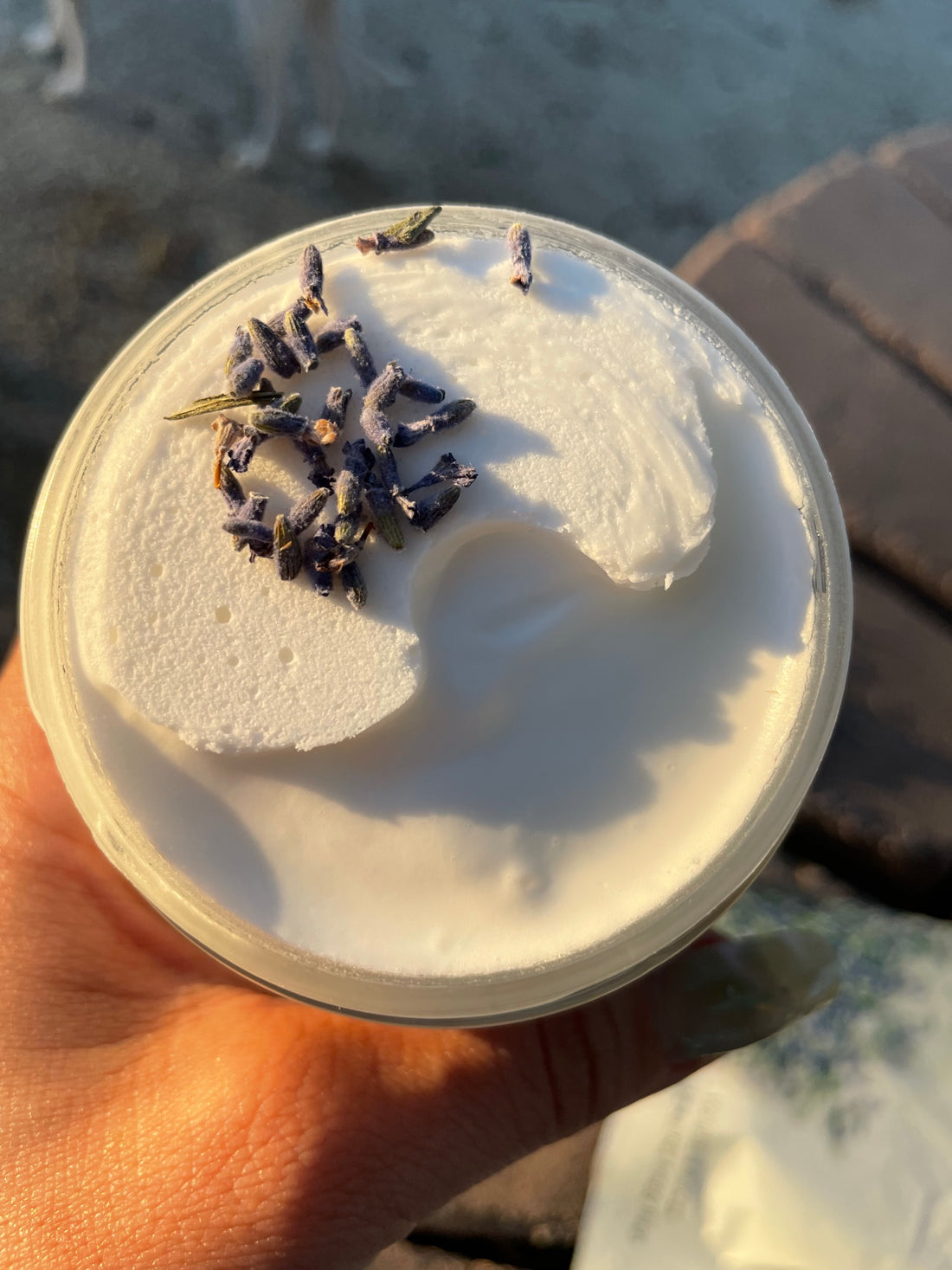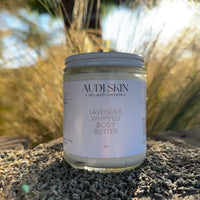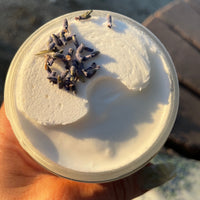 Whipped Lavender Body Butter
This product is nourishing on the skin, body, and mind. Made with organic plant powered ingredients and high grade lavender essential oil
Best to use on damp skin. 
Note: Essential oils work directly on the nervous system. Lavender essential oil anti-inflammatory, antioxidant, antinociceptive, and antimicrobial. Great to use after an evening shower to help you fall asleep. Use when you feel anxious or stressed, or when youre physical experiencing pain. Can be used on infants and children. 
Ingredients: Jojoba butter, Coconut oil, Apricot oil, Jojoba oil, Castor oil, Lavender essential oil.